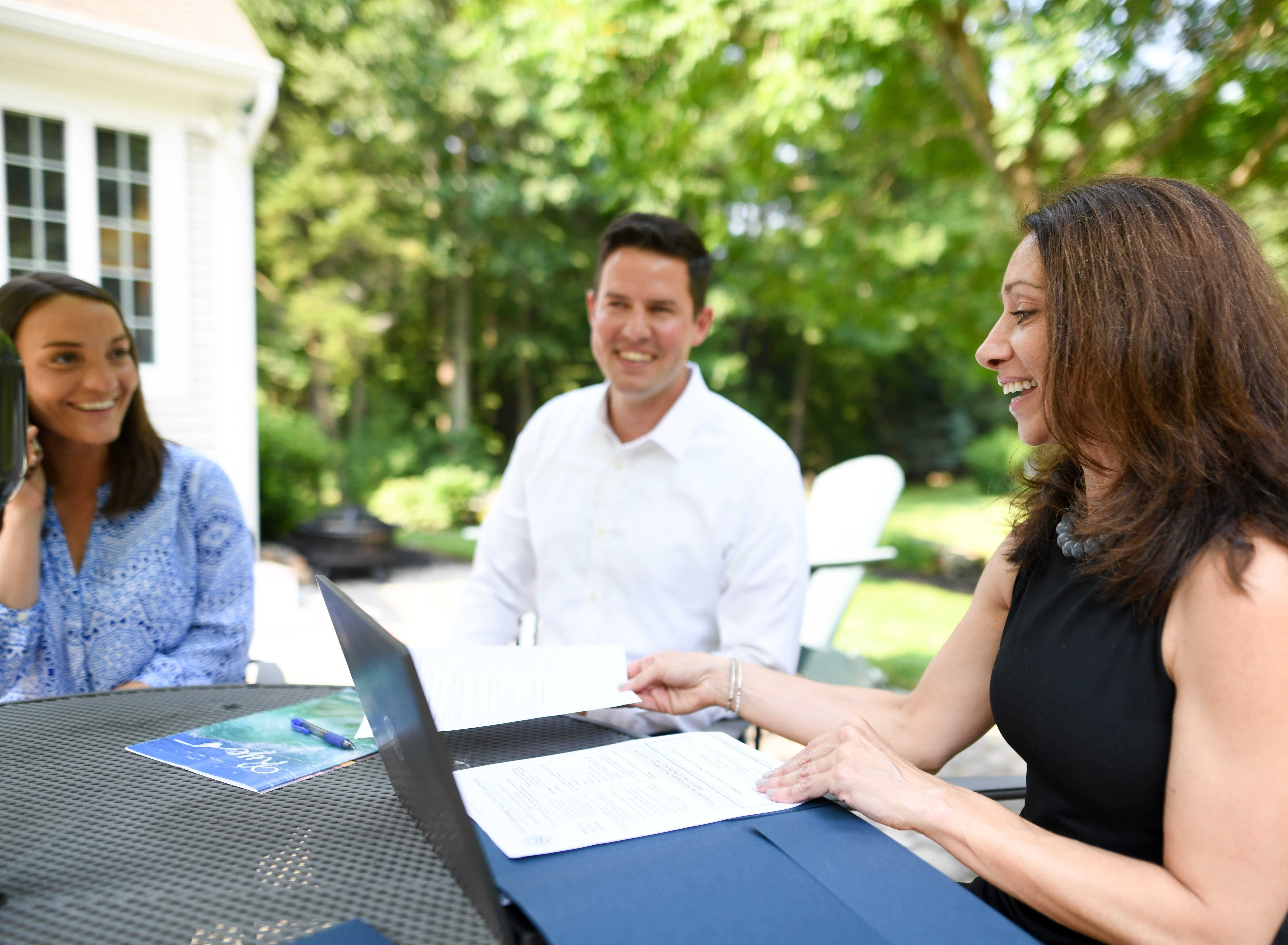 Buyers and sellers who value the unique come to Tate & Foss Sotheby's International Realty, a local real estate company that offers unrivaled access to qualified people and distinctive properties around the world. So why list with Tate & Foss? Our firm is committed to honoring the legacy of the Sotheby's brand and its reputation for excellence in our local markets and we continue to elevate our services beyond the extraordinary, utilizing innovation with relevant reach to present your home in the perfect way. It's about capturing the attention of the right buyers and creating an emotional connection to your property that compels them to make one of the most significant purchases of their lives.
One Billion Global Impressions
With more than 1 billion media impressions per year, the Sotheby's International Realty brand is the premier voice of luxury real estate worldwide, which is important when you consider that >45% of all people shopping for U.S. luxury homes live outside of the country. It's the reason we have exclusive relationships with high-profile global print media and highly-trafficked internet destinations. The goal is to reach buyers where they are consuming. Exceptional properties deserve extraordinary marketing.
The Right Priorities
What do 98% of homebuyers list as the most important factor when searching for real estate online? Photography. Your first home showing is the virtual one, which is why we employ professional photographers who carefully shoot the unique details of your home. We then sort through the images to find the best of the best and post them to our online photo gallery for you. Some may call this kind of commitment to perfection obsessive, and we have to agree, but it's a successful strategy that is part of our commitment to you.
At the foundation of the Sotheby's International Realty brand is our focus on lifestyle. With a more visual search experience, buyers are able to explore a variety of lifestyles and associated properties from waterfront to historic, golf to equestrian, and many more. The ad featured above was recently published in Equestrian Living magazine.
International Reach
If your luxury property is only being shown locally, you're missing a significant market: the rest of the world. You're missing the potential for more offers from more buyers. In today's market, everyone has their own definition of what it means to be international. Our extensive global network includes more than 23,000 sales associates in 1,000 offices across 72 countries and territories, with sales in excess of $114 billion each year.
When you list with us, your home is featured not only on our local website, tateandfoss.com, but it can also be found on the global network of Sotheby's International Realty affiliates. Sothebysrealty.com attracts more consumers than any other luxury real estate website.
Millions of viewers immerse themselves in our collection of vibrant property photographs, 3D virtual tours and videos, and our website allows potential buyers to view each and every listing in multiple languages with currency conversion. If reaching international markets is important to you, list with a company that can show your property to the world.
Connecting Sellers with Qualified Buyers
We leverage our vast personal and professional connections to some of the worlds most qualified clientele to actively seek out buyers, oftentimes bringing a property to the attention of past buyers who aren't necessarily looking. Its just one of our many tactics to ensure that every Tate & Foss Sotheby's International Realty listing is successful.
With over 85% of people around the globe sending and receiving emails, email marketing is a large part of our marketing strategy. We send your property to a large database of qualified consumers, local real estate agents and our Sotheby's International Realty colleagues throughout New England.
And we use social media to connect your home to our vast community of social connections throughout the world. Social media, like real estate, is about connecting people and nurturing relationships, which makes it ideal for marketing your home. Our goal is to provide your property with relevant points of exposure to find the right buyer, right now.
Don't just get it on the market. Get it the attention it deserves.
Leveraging the Sotheby's International Realty Network
Your quest to buy or sell luxury property begins with the right brokerage. As the leading network of real estate sales associates dedicated to the marketing and sale of luxury homes, we provide you with a global brand and local connections to buy or sell your luxury property. Click here to read about one of the many successful transactions we have commenced because of the Sotheby's International Realty network.
In markets from the New Hampshire and Southern Maine Seacoast to around the world, you will have assistance from a local sales professional who speaks the language, knows the neighborhoods and is in tune with the culture of the community, giving you immediate access to the knowledge you need.
Why List With Tate & Foss?
The blue sign outside your home represents credibility and high standards in luxury real estate. This reputation has been built over years of transactions and successful marketing, and it leads qualified buyers to your doorstep. Allow us to represent you.